History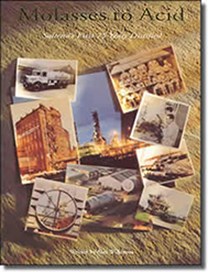 From Molasses to Acid
From Molasses to Acid celebrated 75 years of production at BP Chemicals' Saltend Plant on the banks of the Humber. BP had a terrific archive, and were surprisingly open about such issues as environmental pollution. They contributed generously to an attractive, glossy publication. Like all my clients, they enjoyed the mildly subversive stories emanating from the shop floor. They don't do any harm. 


From Corner Shop to Corner Shop in Five Generations
This is the history of Hull food manufacturers and retailers William Jackson and Son plc, (1851). It was well received when it came out. One reviewer paid me the back-handed compliment of comparing the plot to a Jeffrey Archer novel. Well, as with most businesses, there was a whiff of scandal - and enough ups and downs to keep the pages turning.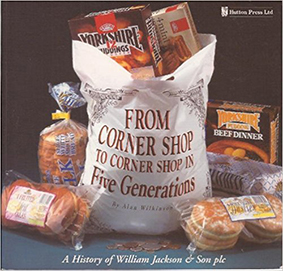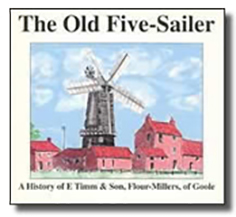 The Old Five-Sailer 
The Old Five-Sailer tells the story of one of Britain's last independent flour millers, Edward Timm & Son of Goole. I didn't enjoy breaking the news that their letterhead was wrong - they were founded in 1864, not `54 - but they were pleased to get the record straight.


Continued Friendship
What happens to Round Tablers when they reach forty? They're shunted off to The 41 Club. Continued Friendshipcelebrates the club's Diamond Jubilee and traces their history from a first meeting in a Wakefield pub just days after the end of the 1939-45 War, through the glory days when the membership reached 30,000, and looks ahead to a future with open membership.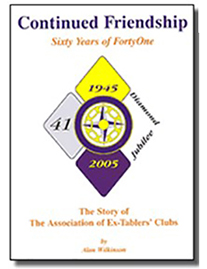 Sometimes as a writer you scratch your head and wonder where the next paying proposition is coming from. Other times, it'll just drop into your lap. In 1994, just after I'd published my first company history, of William Jackson & Son plc, the Chairman presented me with a suitcase containing some 700 letters written by his grandfather to his grandmother when they were courting, during World War I.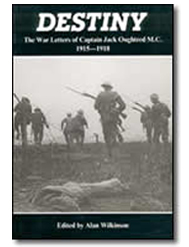 Destiny
Jack Oughtred had gone out to Flanders with the East Yorkshire regiment in 1915 and somehow survived until the end of the war. He had, at a conservative estimate, a dozen brushes with death, and twice returned from leave to find his battalion decimated.
These are love letters, very much of their time, and in places you have to read between the lines. But in Destiny - The War Letters of Captain Jack Oughtred MC , they paint a vivid picture of a middle-class courtship and a brutal war.


The Oughtred project led to a second one, through a family friend who attended the launch of Destiny at the Museum of Army Transport in Beverley, East Yorks. Whereas Jack Oughtred burned his lover's letters lest they fall into the wrong hands, his fellow officer 
Cecil Slack kept every one he received from his sweetheart, Dora Willatt. In fact, hers comprise the bulk of this book, and consequently offer a very different view of the war - from the point of view of those left at home. Dora wanted to serve, and managed, finally, to work as a nurse.
In Thank God I'm Not A Boy, among the most vivid episodes she describes is meeting survivors of battle in the streets of Hull to be told that her beloved was last seen in a shell-hole facing the German advance in the spring of 1918. It is several weeks later that she learns he is a P.O.W. These letters make a fascinating, deeply moving book and are - in the opinion of the late Leo Cooper - "almost unique".